Weekly roundup Saturday 19 February
---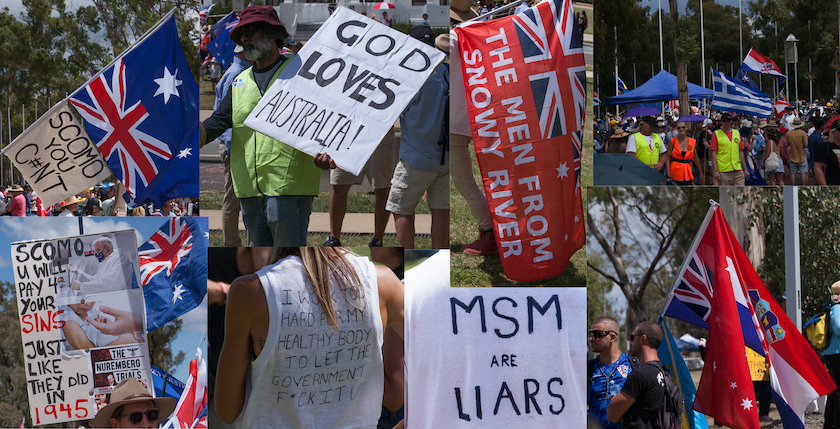 Yes, but whay do you want?
---
Weekly roundup of links to articles, reports, podcasts and other media on current political and economic issues in public policy.
---
Is Putin backing Liberal Party in the election? Our own Trump-lite protesters upset Canberra's gentlefolk. Bogans and hipsters – class divisions in Australia. More Coalition corruption exposed. Journalists learn that independents don't belong to political parties. Independents surge in Newspoll. Independents surprise themselves in New South Wales. Death of the world's last good-humoured conservative.
The Ukraine conflict is also about trade. Putin as the protector of western civilization.
Lots more jobs but no real wage rises—four views on the economy. After three years as Treasurer Frydenberg finally learns how capitalism works. One size doesn't fit all for education. The disunited colours of hydrogen.
Omicron passes through a still largely inadequately vaccinated world. How Covid-19 is travelling in Australia – not as scary as it was two years ago, but it's now really tough on health care workers. How the rest of us have coped.
Readings on greenhouse gas emissions, Oz Institute, Uncomfortable Conversations, Democracy Sausage, the Jolly Swagman.
For a period of political turmoil, a composition from the dark days of the 1930s.
---
If you have feasted yourself on this selection, Australian websites with regular comment and analysis on economic and political developments include The Conversation, The Grattan Institute, Inside Story, The Lowy Institute, Michael West Media, Open Forum, Pearls and Irritations.
If you have comments, corrections, or links to other relevant sources, I'd like to hear from you. Please send them to Ian McAuley — ian, at the domain name ianmcauley.com

---