Weekly roundup Saturday 16 April
---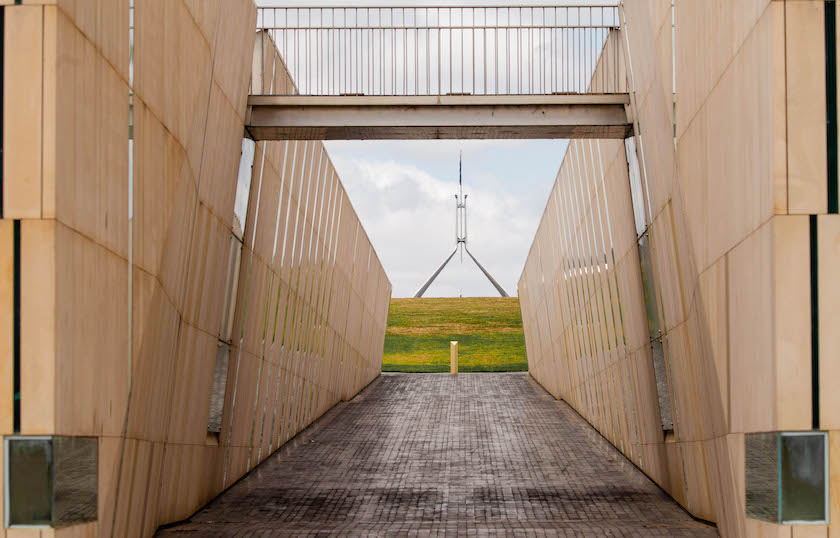 The narrow path to political office
---
Weekly roundup of links to articles, reports, podcasts and other media on current political and economic issues in public policy.
---
A factcheck on the Coalition's economic record: they fail on basic economic indicators. Unemployment and those 1.3 million jobs in the never-never: do these figures have any meaning? A state premier lays down a social-democratic economic agenda. Imagining an election about "us" rather than "you", "me" or "Scott Morrison". The most important election issues as seen by economists (spoiler – recall of the unemployment rate isn't one of them). The economy is all about productivity, but where is productivity in Morrison's "plan"? Is there any plan? Inflation will be hanging around long after we have spent that $250.
How a partisan press suppresses the truth and weakens democracy. The lazy journalism of gotchas – how about asking Morrison and Frydenberg some real economic questions?
The case for political renewal. Exporting democracy: how compulsory voting could help save democracy in America. Social media – the force entrenching structural stupidity. Ukraine: not every Ukrainian is a democracy-loving secular liberal.
So far so good for Macron, but will the left turn up in the final round? Australian voting polls – still looking bad for Morrison but not necessarily pointing to a majority Labor government.
Worldwide cases and deaths are falling, but keep an eye on China. How Australia got through the pandemic in spite of Morrison's ineptitude.
Still a fair bit of election talk but there are other topics – modern slavery, Charles Darwin in Sydney, Ukraine.
Bach.
---
If you have feasted yourself on this selection, Australian websites with regular comment and analysis on economic and political developments include The Conversation, The Grattan Institute, Inside Story, The Lowy Institute, Michael West Media, Open Forum, Pearls and Irritations.
If you have comments, corrections, or links to other relevant sources, I'd like to hear from you. Please send them to Ian McAuley — ian, at the domain name ianmcauley.com
---