Weekly roundup Saturday 23 April
---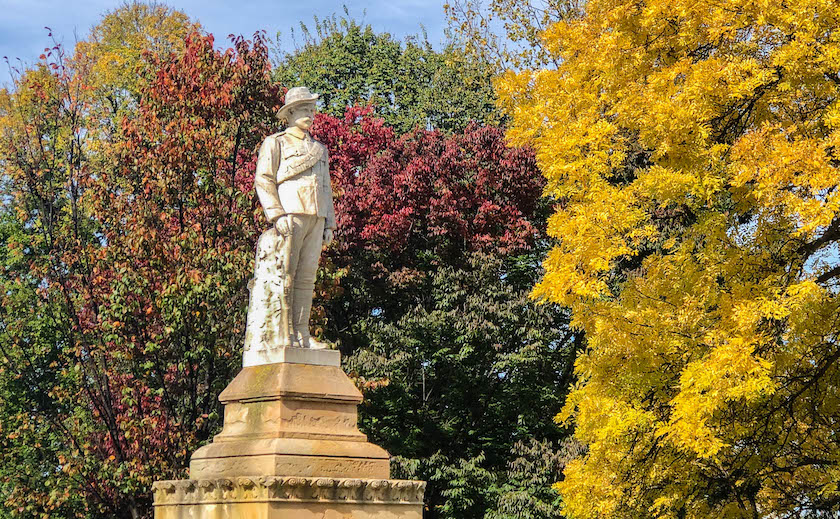 Goulburn's pre-Anzac memorial
---
Weekly roundup of links to articles, reports, podcasts and other media on current political and economic issues in public policy.
---
Who cares about Morrison's insensitivity or Albanese's stumbles over minor details – there are real issues at stake – integrity, climate change, other aspects of economic management. Comments on the debate. What a civilized election campaign would look like. Spin uncovered – election strategies and advertising. Avoiding embarrassment by pretending you never said what you said. Why opinion polls are upsetting journalists' simplistic political models. Why economic modellers predict Morrison will win the election.
Taylor warns that if you vote Labor the lights will go out and the roast will cost $3000. Our moral obligations on climate change.
Will the Reserve Bank have the courage to raise interest rates during the election campaign? Bipartisan agreement on a lousy housing policy. Treasury's pre-election economic and fiscal outlook – a cut-and-paste from the budget.
IMF's revised forecasts: wars have consequences. Development economics reconsidered. How Russians can cope without Netflix and McDonald's. What we overlook during our election campaign – Myanmar, Julian Assange, Timor's election.
The pandemic is still around and is still killing a lot of people, but we're behaving as if it isn't.
Plenty to watch, listen to, and read if you're sick of the campaign.
The quest for a happy country where everyone looks on the bright side.
---
If you have feasted yourself on this selection, Australian websites with regular comment and analysis on economic and political developments include The Australia Institute,The Conversation, The Grattan Institute, Inside Story, The Lowy Institute, Michael West Media, Open Forum, Pearls and Irritations.
If you have comments, corrections, or links to other relevant sources, I'd like to hear from you. Please send them to Ian McAuley — ian, at the domain name ianmcauley.com
---