Weekly roundup Saturday 28 January
---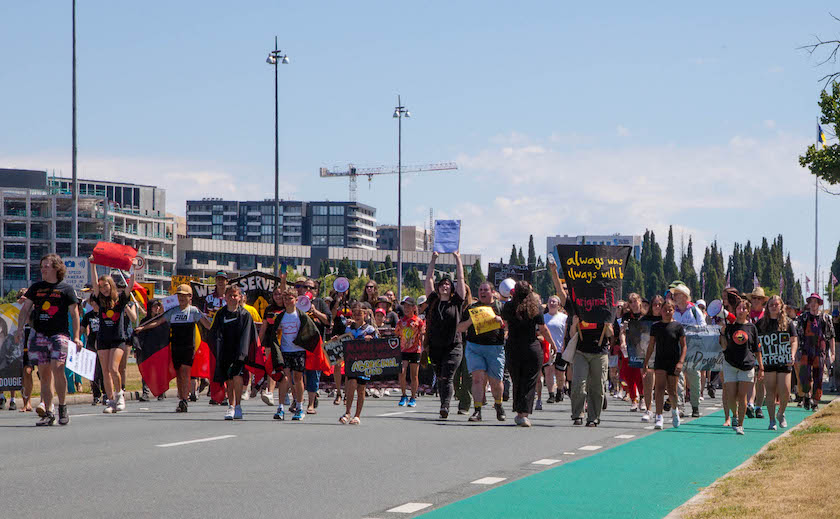 Canberra, January 26
---
Weekly roundup of links to articles, reports, podcasts and other media on current political and economic issues in public policy.
Many say that the December-January period is a quiet time for public policy. That certainly hasn't been so over this summer. To keep this week's roundup to a tolerable size I will include housing and the RBA's decisions, education (particularly the Productivity Commission's recent report), health care and Covid-19 (it's still raging), energy, and the New South Wales election next week.
---
The Voice – up against Dutton and the Greens on a unity ticket. Barry Jones on our weird Constitution. The many ways we see January 26.
Surely there is no case for Stage 3 tax cuts. Economic inequality – it's not just about income. Big debt – housing debt. Little debt – buy-now-pay-later. Immigrants are coming to Australia once more, but the days of high population growth are behind us. How Australia compares – not too badly, but the Nordic countries do better. Another case study in idiotic privatization. It's official: women work harder than men.
The Liberals' election post-mortem – blame everything except their performance in government. For some inexplicable reason young women are turned off faction fights, pre-selection battles and vicious election campaigns. Firearms policies – we're still too well armed.
Vale to a former Pope and to his conservative Aussie disciple who regretted his inability to branch stack the Curia.
If we have reached peak capitalism, what lies beyond? How to design a city – leave it to computers? Luxury and its meanings.
---
If you have comments, corrections, or links to other relent sources, I'd like to hear from you. Please send them to Ian McAuley — ian, at the domain name ianmcauley.com
---